5 Famous Writers' Writing Habits and Routines
In the past two weeks, we've discussed ways to help us develop a good writing habit. (Read them here in case you missed them.)
Today, we're going to look at the habits and routines of five famous writers and see what we can learn from them.
1. Stephen King
"The way that I work, I try to get out there and I try to get six pages a day... When I'm working I work every day — three, four hours, and I try to get those six pages, and I try to get them fairly clean. So if the manuscript is, let's say, 360 pages long, that's basically two months work… But that's assuming it goes well.
There are certain things I do if I sit down to write. I have a glass of water or a cup of tea. There's a certain time I sit down, from 8:00 to 8:30, somewhere within that half hour every morning. I have my vitamin pill and my music, sit in the same seat, and the papers are all arranged in the same places. The cumulative purpose of doing these things the same way every day seems to be a way of saying to the mind, you're going to be dreaming soon."
- Interview with Game Of Thrones Author, George R.R. Martin
2. Ernest Hemingway
"When I am working on a book or a story I write every morning as soon after first light as possible. There is no one to disturb you and it is cool or cold and you come to your work and warm as you write. You read what you have written and, as you always stop when you know what is going to happen next, you go on from there.
You write until you come to a place where you still have your juice and know what will happen next and you stop and try to live through until the next day when you hit it again. You have started at six in the morning, say, and may go on until noon or be through before that. When you stop you are as empty, and at the same time never empty but filling, as when you have made love to someone you love. Nothing can hurt you, nothing can happen, nothing means anything until the next day when you do it again. It is the wait until the next day that is hard to get through."
- Interview with The Paris Review
3. Haruki Murakami
"When I'm in writing mode for a novel, I get up at 4:00 am and work for five to six hours. In the afternoon, I run for 10km or swim for 1500m (or do both), then I read a bit and listen to some music. I go to bed at 9:00 pm. I keep to this routine every day without variation. The repetition itself becomes the important thing; it's a form of mesmerism.
I mesmerize myself to reach a deeper state of mind. But to hold to such repetition for so long — six months to a year — requires a good amount of mental and physical strength. In that sense, writing a long novel is like survival training. Physical strength is as necessary as artistic sensitivity."
- Interview with The Paris Review
4. Maya Angelou
"I have kept a hotel room in every town I've ever lived in. I rent a hotel room for a few months, leave my home at six, and try to be at work by six-thirty. To write, I lie across the bed, so that this elbow is absolutely encrusted at the end, just so rough with callouses. I never allow the hotel people to change the bed, because I never sleep there. I stay until twelve-thirty or one-thirty in the afternoon, and then I go home and try to breathe; I look at the work around five; I have an orderly dinner—proper, quiet, lovely dinner; and then I go back to work the next morning.
I insist that all things are taken off the walls. I don't want anything in there. I go into the room and I feel as if all my beliefs are suspended. Nothing holds me to anything. No milkmaids, no flowers, nothing. I just want to feel and then when I start to work I'll remember. I'll read something, maybe the Psalms, maybe, again, something from Mr. Dunbar, James Weldon Johnson. And I'll remember how beautiful, how pliable the language is, how it will lend itself."
- Interview with The Paris Review
5. E.B. White
"I never listen to music when I'm working. I haven't that kind of attentiveness, and I wouldn't like it at all. On the other hand, I'm able to work fairly well among ordinary distractions. My house has a living room that is at the core of everything that goes on: it is a passageway to the cellar, to the kitchen, to the closet where the phone lives. There's a lot of traffic. But it's a bright, cheerful room, and I often use it as a room to write in, despite the carnival that is going on all around me.
In consequence, the members of my household never pay the slightest attention to my being a writing man — they make all the noise and fuss they want to. If I get sick of it, I have places I can go. A writer who waits for ideal conditions under which to work will die without putting a word on paper."
- Interview with The Paris Review
Do any of these writing routines resonate with you? Feel free to share in the comments what routine works well for you, or if there's one you'd like to emulate.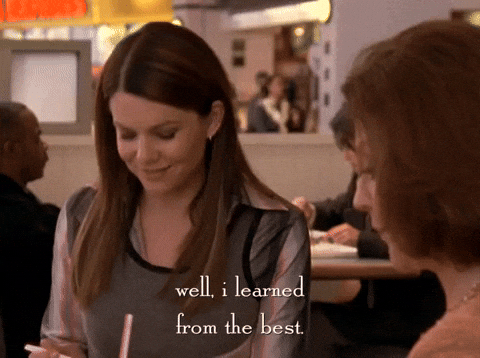 At IABX, our mission is to promote and empower independent authors. We strive to provide useful and valuable information to do just that.
Feel free to send us an email at info@iabx.org if you have any comments or suggestions. We would love to hear from you!